SafeSpot's Junior Board consists of a dedicated and determined group of young professionals committed to promoting the work of SafeSpot Children's Advocacy Center of Fairfax County and enacting community involvement. These leaders are volunteering their time, energy, and talents to support SafeSpot's mission. Through volunteer opportunities, social gatherings, and message sharing, the Junior Board seeks to engage and inspire its community and peers to become involved in ensuring every child has access to a path to well-being.
Junior Board
Krista Germano
Haley Fowler
Jeff Cochran
Daren Flitcroft
Garrett Stevens-Palmer
Adrienne Ginsburg
Meg McHie
Megan Kowalczik
Rachael Fox
Stephanie Guffain
Julia Rose
Jimmy Bickel
Brittany Roellig
Tim Rossier
Brooke Johnson
Junior Executive Board
Becca Bickel
Ken, Bickel
Sammy von Blommestien
Lizzy Burnette
Brett Burnette
Brandon Cohen
Annie Ruehlin
Brittany Wright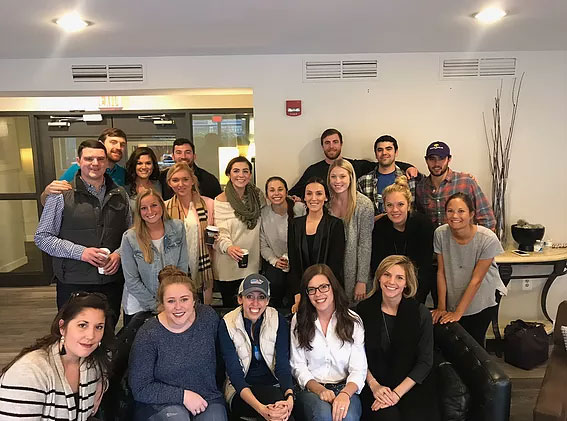 If you would like to join or are interested in volunteer opportunities, please reach out to Becca Bickel at juniorboard.safespot@gmail.com or 571-216-9998.